MTA chooses ACS products for their test laboratory in Morocco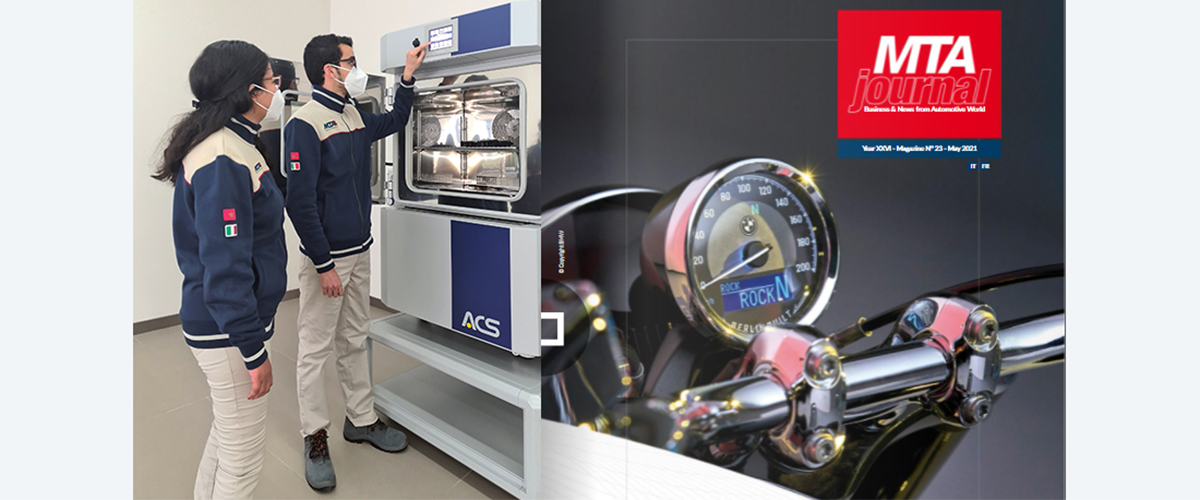 "We have decided to confirm a partnership that has always guaranteed us highly reliable systems. "
MTA is a leader in the production of electronic and electromechanical components for the Automotive, Agriculture and Off-Highway markets. Founded in 1954 in Italy, MTA now boasts 2 factories in Italy (Codogno and Rolo) and 8 foreign offices in Brazil, Poland, Slovakia, USA, India, China, Mexico and Morocco.
Verification and validation activities play a central role in MTA and require a commitment equal to that of development. For years, MTA has had its own Verification and Validation Center, where teams of passionate and highly qualified testing and validation engineers conduct their activities in sophisticated laboratories: starting from the project set up (DV / PV - Design Verification & Product Validation) to get to diagnosis and problem solving, up to product certification.
Parameters required to a greater extent in the new Morocco laboratory where the choice of test instruments went once again to Angelantoni Test Technologies, which supplied MTA with 2 climatic chambers for ESS (Environmental Stress Screening) tests, a 1200 l corrosion test chamber, a thermal shock test  "spinner" chamber and a big chamber for vibration tests.
MTA declares in their Journal of May 2021: "We purchased the main environmental test systems from Angelantoni Test Technologies, an all-Italian excellence, member of the Umbria Aerospace Cluster, an association representing the Umbrian regional industry operating in the aeronautics, space and defense.
The further advantage offered by Angelantoni Test Technologies is the guarantee of having a service partner available on site, allowing us to reduce machine downtime in the event of a breakdown and to get reduced spare parts fleet as it is shared across multiple test systems.
We have been working for several years with Angelantoni Test Technologies, from which we have purchased many of our testing equipment. "
The new MTA laboratory in Morocco is able to carry out all the electrical, mechanical and environmental tests for the control units assembled on site and supplied directly to customers.
The testing equipment present in Morocco are larger than those of Codogno as the control units are increasingly important in size, more powerful, heavier and the quantities tested are increasingly numerous, given the higher levels of reliability required today and that ACS is able to guarantee.
Click here to browse the MTA Journal.
Discover on our Blog the climatic chambers chosen by MTA - Advanced Automotive Solution