ACS simulation of the environmental conditions of satellite's entry into orbit: the TAI case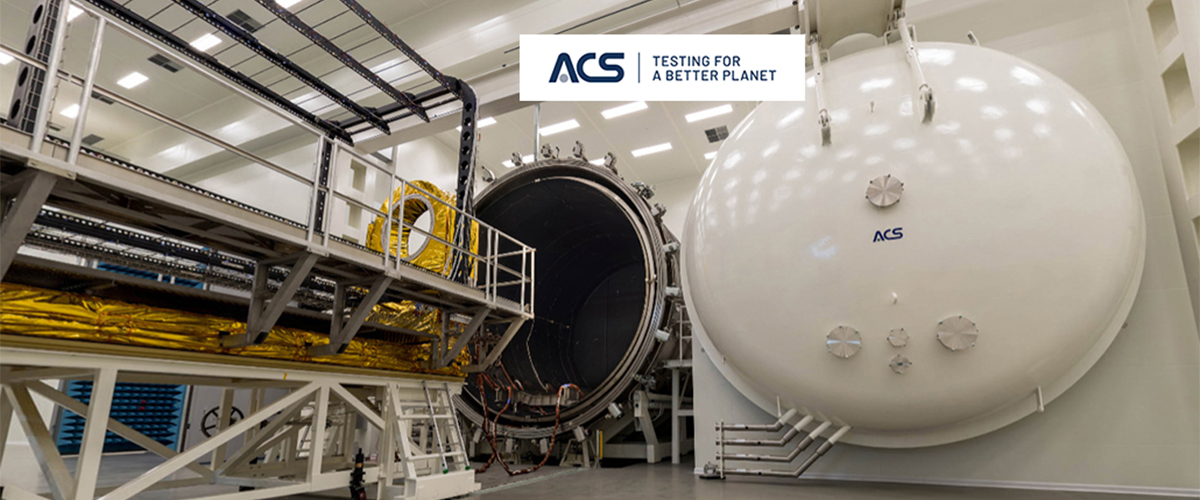 One of the largest Thermal Vacuum Chamber ever built by ACS ensures the proper functioning of satellites recreating their extreme environmental operating conditions.
Starting from the launch of the GOKTURK 1 Earth Observation Satellite on December 5, 2016,the Turkish Aerospace Industries (TAI) Test Center has been using one of the largest Thermal Vacuum Chamber ever built by ACS.
Located at TUSAS - Turkish Aviation and Space Industry Inc. in Ankara, the USET, Space Systems and Integration and Testing center, expands in an area of 3,800 m2 and is equipped with ground observation instrumentation, communication services, pre-assembly and assembly services, system-level integration, functional and environmental testing services. The center also has the necessary infrastructure for ground measurement and testing required for space systems that meet European Cooperation for Space Standardization (ECSS) standards.
The GOKTURK project, planning to launch the GOKTURK-3 satellite by 2022, aims to provide high-resolution images from anywhere in the world, day and night and in any weather condition.
The "Environmental Testing" activities aim indeed to demonstrate the resistance of the satellite and satellite components to the launcher and environmental conditions in orbit, as well as their compliance with customer requirements. These tests are designed to create environmental conditions as similar as possible to those surrounding a satellite from launch to entry into orbit and to ensure the proper functioning of the satellite and satellite subsystems exposed to these conditions.
The ACS Thermal Vacuum Chamber, which was designed and manufactured by ACS in accordance with TAI's requests to simulate the environmental conditions in orbit, has a diameter of 6 m, reaches the vacuum limit of 1x10-7 mbar and has a thermal excursion ranging from -190°C to +100 ° C using a liquid nitrogen cooling system. It is also equipped with a particular system to keep the specimen perfectly horizontal during the test, named Horizontality Control System (HC).
The USET center provides its services for national projects, as well as for satellites and projects applied to international space, thus acquiring selected customers with increasingly innovative processes, solutions and products.
Click here for the complete article on our blog