ElringKlinger AG Quality Lab rely on ACS experience and flexibility for battery test equipment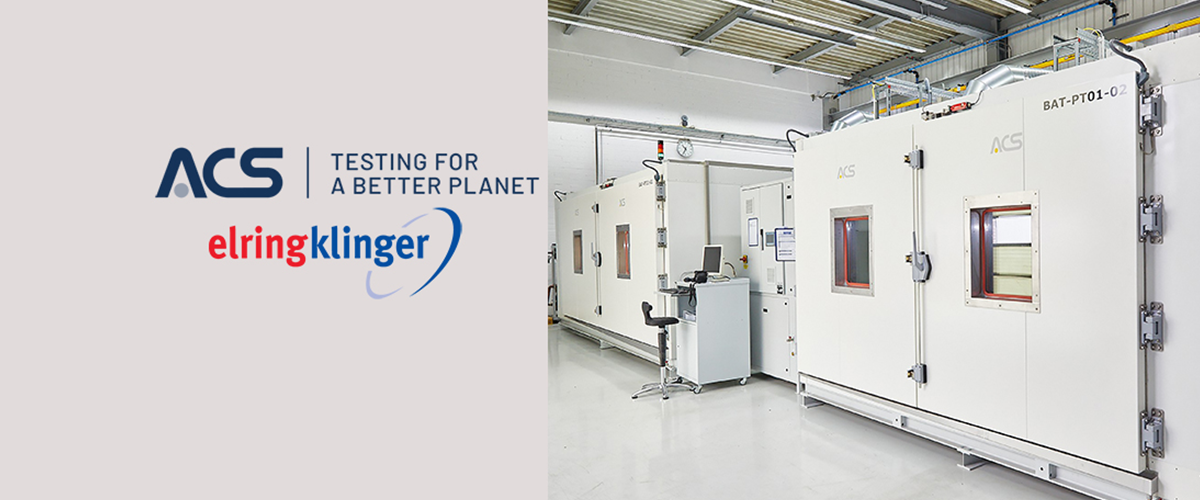 To accelerate battery development for electric vehicles, ElringKlinger AG works with equipment from ACS to simulate environmental parameters.
ElringKlinger offers innovative solutions for all types of vehicle drive systems and has been a series manufacturer of battery components for a decade.
In order to further accelerate the development of batteries and provide its customers with highly efficient and reliable battery systems, ElringKlinger has temperature and climatic chambers from ACS in use for testing and validation purposes. This ensures state-of-the-art development of battery systems and components.
The ACS test chambers enable ElringKlinger to test and validate cells under temperature conditions to identify the most effective combination of cells for the intended end-customer application.
Battery modules consisting of several of these cells are used to develop battery systems including battery management system (BMS), thermal management and necessary mechanical components.
ElringKlinger has set up a highly customized testing area built from standard product-based test chambers with special equipment features for battery testing up to customized solutions from ACS. Therefore, the facilities are largely responsible for the safety environment for testing battery cells, modules and packs and cover the entire development needs from prototypes to series parts.