ACS and CSI – part of IMQ Group - for a special Battery Test bench combined with shaker and power supplies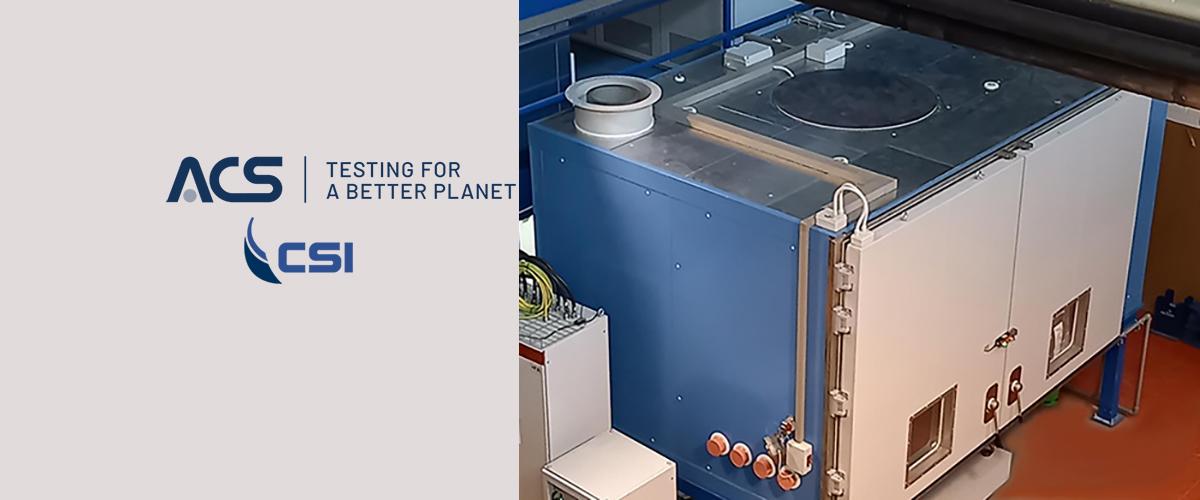 For this new test bench dedicated to thermal-vibrational fatigue and charge/discharge tests on automotive batteries, CSI has chosen a 18 mc walk-in ACS climatic chamber with a vibrating table interface.
The chamber is equipped on the roof with a special hole with a diameter of 1000 mm - equipped with a closing pad - for the DUT correct positioning by means of an overhead crane. With a temperature range from -40°C to +100°C, a temperature change rate of 5°C/min and a RH range from 15% to 95% in the temperature range from +20°C to +90°C, the ACS walk-in chamber has the ability to perform all the tests necessary to verify the mandatory requirements of the main regulatory standards (eg UNECE 100, UN 38.3) and final customer specifications.
With this bench it is possible to perform:
Full homologation according to ECE R100
Testing according to UN 38.3
Testing for self-certification according to UN 38.3 and KMVSS Part 48
Testing according to GB 31467.3
Vibrational fatigue tests;
Thermal fatigue tests;
Charge/discharge cycles.
In addition to this chamber, ACS has supplied CSI with 18 climatic chambers for tests on both components and complete vehicles.
CSI, a company of the IMQ Group, is a European center of excellence for testing and certification of material, products, plants and companies.
A technological hub with a team of about 400 experts, equipped with laboratories, analysis centers and testing tracks, with the most advanced testing and diagnostic devices, as well as analysis and data processing equipment: an organization recognized as a center of excellence in which every day, for over 25 years, we have been working to enhance quality companies and safeguard the market.
CSI, through its Automotive BU, is active in the field of development, testing and hmologation of automotive batteries, operating in compliance with the quality standard CEI EN ISO/IEC 17025
Thanks to the technical expertise gained, teams of technicians and experts collaborate with leading European and non-European manufacturers of vehicles and components, providing experimental support throughout the development process until the final stage of homologation.
For this purpose, the choice of both equipments and suppliers is fundamental.