ACS guarantees the best innovative design of Mogatec GmbH gardening tools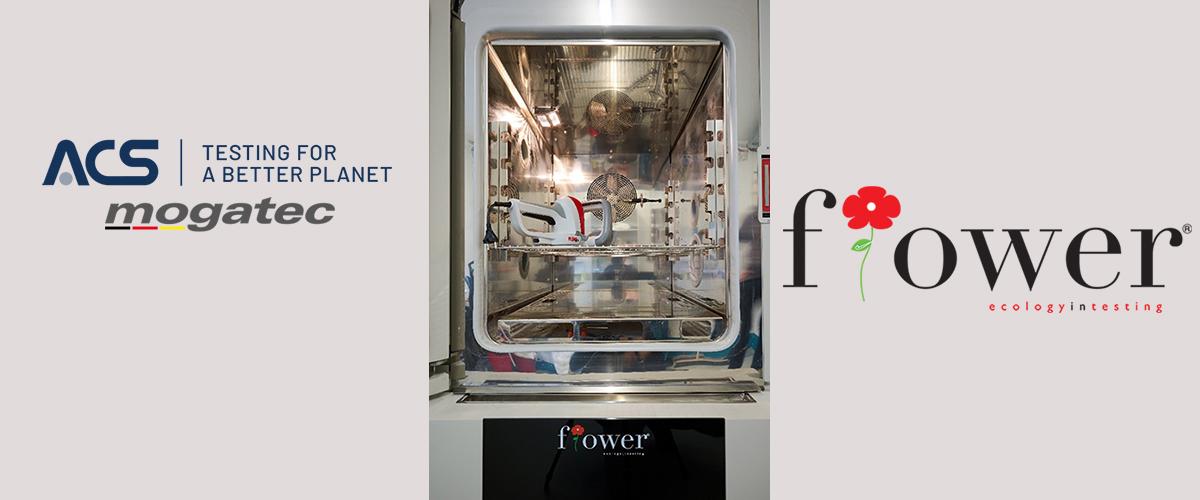 Mogatec laboratory makes use of an ACS T&RH test chamber based on Flower® patented technology, allowing to reduce energy consumption and minimize environmental impacts.
The business activities of Mogatec GmbH include the development, production and distribution of high-quality equipment systems for forestry and gardening as well as innovative drive systems for the field of electric mobility. In the field of assembly production, Mogatec GmbH specialises in parti- cular in the manufacture of gearbox, coupling and cutting systems. The range of services is comple- mented by cable assembly services.
In the ultra-modern test centre, a large number of different tests are carried out according to requi- rements or customer wishes.
Among other things, the company has opted for a climate test chamber from ACS. This is used to simulate a wide variety of storage and ambient temperatures for equipment, to evaluate any plastics for products and to carry out stress tests.
The climatic test chamber "FM340 Discovery My" only calls up full power when there is a real need - for example, in the case of rapid temperature changes.
A cold accumulator integrated in the FM series ensures increased efficiency of the cooling system. The speed control of the compressor adapts the output to the respective demand. Thanks to the automatic control system, the speed of the condenser fan adjusts automatically depending on the ambient temperature.
Analogue to the reduction of the sound pressure level, the energy consumption in the stabilisation phase can also be reduced by up to 50 %.
Mogatec not only appreciates the simple operation of the climatic test chamber, but the ACS climatic chamber also meets the modern standards and high requirements of Mogatec GmbH due to its high energy efficiency.
Download
Download the insights related to the article.