ACS and the R&D activities in the textile industry: the CETEX case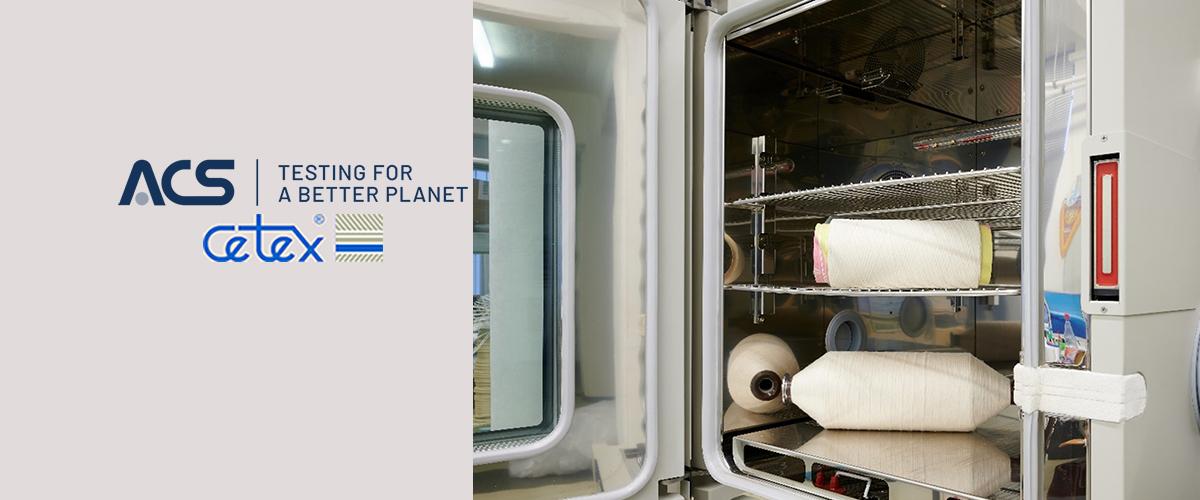 With Flower® chamber, the institute carries out research for the development of technical fabrics, textile-based materials and semi-finished products
Cetex is the research institute in Germany for new technologies and machines for manufacturing technical textiles, textile-based semi-finished products, functional components and high-performance structures.
An ACS climatic chamber of the Flower® series was purchased as part of an expansion of the institute's own test laboratory. In addition to constant sample climate control required for classic textile testing, the new device offers options for simulating a wide variety of climate conditions, which are indispensable for research work in the field of material and semi-finished product development, depending on future applications. In the meantime, the multifunctional system could be used for various development topics. These include, above all, the preheating of "organo" sheets, drying/regulation of humidity of thermoplastic prepregs to optimize the consolidation of the fibre matrix connection, the storage of duroplastic semi-finished products at low or high temperatures to influence the polymerisation speed or the simple Temperature control of specimens for impact tests. In addition, with the commissioning of the new climate chamber at the Cetex Institute, services in the field of climate testing can also be offered to interested companies and research institutions.
The Flower® is the "green" version of Discovery My chambers: extremely effective, it is an energy-optimized device, using the full cooling power only when it is really needed, for example with rapid temperature changes.
A cold sink increases the efficiency of the cooling system, while an inverter controls the compressor speed and allows adjustment of the compressor power for different work needs. An automatic control system reduces the rotation speed of the condenser fan according to the ambient temperature and the cooling capacity.
Thanks to all this, energy consumption can be reduced by up to 70% in the stabilization phase, along with a 50% reduction in the sound pressure level.
In the Cetex configuration, an additional compressed air dryer ensures extremely dry climates, and a UV lamp contributes to the additional material aging.
The now more than 50 employees deal with the entire value chain - from material development and process optimization to the design and assembly of special machines and production systems. In addition to machine and plant construction (classic textile machines, plants for fibre-plastic composites and technical textiles, testing devices, complete automation solutions), the main focus is on the development of semi-finished products (textile fabrics made of high-performance fibres, fibre-reinforced semi-finished products and prepregs, complex preforms, organo sheets, special papers and foils) and the development of process technologies (fibre spreading, near-net-shape preforming, technologies for the production of prepregs and organic sheets, bionic fibre reinforcement).