Proud to be suppliers of Data Patterns, Defence and Aerospace Electronic Solutions provider in India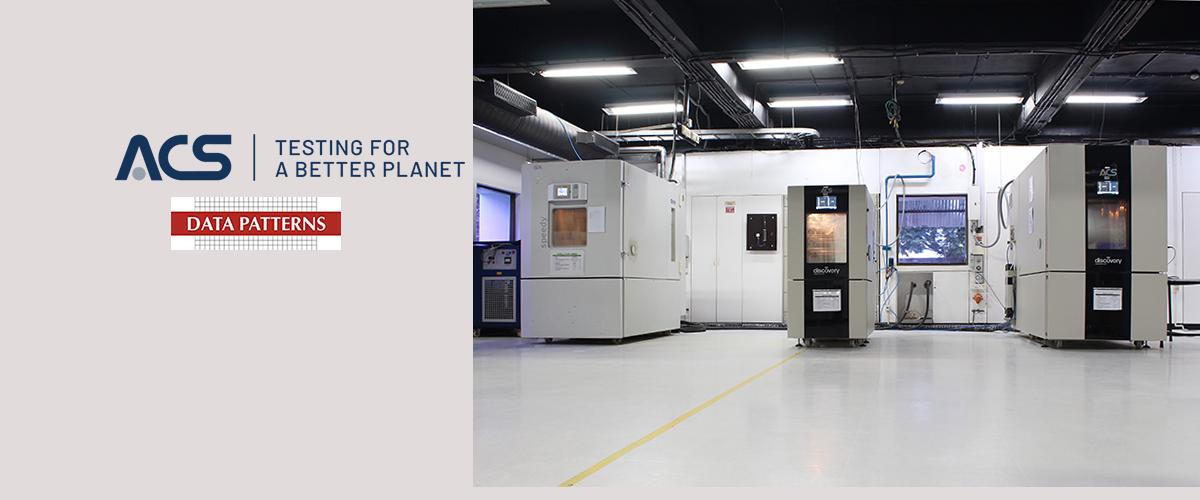 ACS collaboration with Data Patterns dates back to 2007 when they first decided to use one of our chamber for Environmental Stress Screening tests.
15 years back in 2007, Data Patterns took a giant leap in establishing a 100,000 sq ft facility to house its Design, Manufacturing and Testing facility which caters to the Defence and Aerospace segment. Environmental Lab was an important module in this.
This is the story of the collaboration with ACS from the direct words of the customer.
"We evaluated various makes of ESS chambers and narrowed in on ACS 1000 l temperature/humidity chamber with -70 to +180°C range and a ramp rate of 15°C/min. Our requirement was mainly a 5°C/min. ramp but we decided to invest in the future.
We got good reference from one prestigious Space Organization where ACS chambers were installed. Time proved that our decision was correct. Even today, the same chamber is fully supported by ACS local service staff.
The chamber is used for testing our prototype products and deliverables such as Qualification Testing, Acceptance testing & ESS testing w.r.t standards such as MIL-STD-810, DO-160 & JSS55555. This includes assembled PCBs, sub-systems and systems.
We ordered additional 250 l, 10°C/min and 1000 l, 20°C/min ESS chambers in 2021. Both are commissioned and working well. These are equipped with additional -40°C dew point dehumidifiers for special purpose tests.
Support from ACS local staff is excellent and for our 15 year old chamber retrofits are given for obsolete modules and they are ensuring that the chamber keeps running despite it being an End-of-Life product.
Our Environmental lab is approved by India's National Accreditation Board for Testing and Calibration Laboratories (NABL) (ISO 17025:2017) and these chambers are inside this facility.
We are also in discussion now with ACS for thermovac chambers used for satellite testing and Altitude chambers."