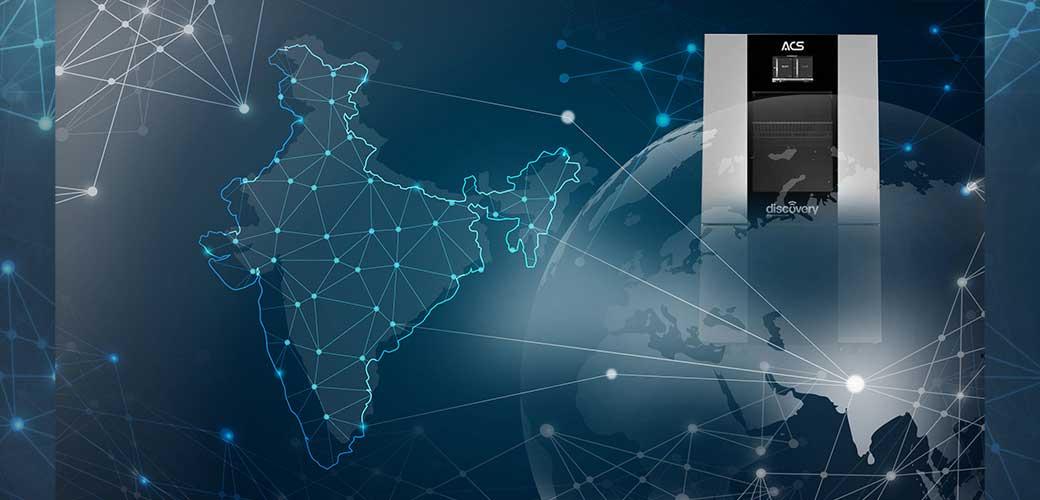 THE NEW WEBSITE NOW ONLINE: always more in line with the needs of an increasingly high tech market
The new website of ACS's India branch is online: renewed to meet the needs of an increasingly high tech market. Read the article to find out more.
The digital transformation process begun by Angelantoni Test Technologies continues with the goal of making information processes increasingly quick and effective and improving customer experience, with a data driven approach in a perspective of inbound marketing and lead nurturing.
A strategic, virtuous step towards a new level of competitiveness and the affirmation of the ACS brand on the main international markets, following a process for modernizing and integrating all online tools and solutions. Examples of this are the new web portals of ACS's foreign branches in Germany, France, India and China.
Dynamic and flexible, with diversified solutions to better meet the needs of individual markets, the new websites have a new graphic layout, with a substantial revising of content and responsive technologies for easier navigating, in line with the new Brand Identity and with a centralized marketing policy aimed at greater consistency and communicative recognizability.
The renewing of the online tools is developed along several lines, including through a new social media management strategy, reasserting ACS's international standing and representing the company's commitment to guaranteeing a continuous communication and collaboration channel with foreign branches, always in a customer-oriented approach.
Strategic markets, with many technological challenges, in which ACS has long shown its differential value, now strengthened by tools that aim at improving its communication style and the continuity of relationships with customers. It does this through easier access to pre- and post-sale services and rapid interactions that are increasingly responsive to the needs of individual markets and the high quality and reliability of the assistance requested.
Visitors to the new website will find a rich array of editorial content focused on the regional area, with the latest news and successful case histories about innovative projects of special interest. 
Angelantoni Test Technologies' constant attention is guaranteed by its direct presence in India, with onsite sales and assistance service since 2014, in a market that reaches the peak of excellence in high tech sectors such as the automotive, aerospace, IT and biotechnology industries.
The expertise we have acquired over years of experience in the field of climatic chambers has allowed us to meet the expectations of rapid growth in the Indian market and the essential demand for the manufacturing of high quality products that are competitive and highly reliable.
Our far-reaching sales network ensures direct contact with customers, anticipating their needs; after-sales assistance, maintenance and calibration services are provided directly, with no middlemen, thus guaranteeing extreme precision, efficiency and promptness.
This is why we can boast of customers that include some of the best known companies and research centers in India, mainly in the automotive and aerospace industries, renowned for the reliability of their products: we act as strategic partners for our flexible, innovative and customized solutions.
The new website thus ensures the best response to customer requests. The new website thus guarantees the best response to customer requests. A lean, interactive, and intuitive product selector for making a choice faster and more precisely; a configurator for requesting offers on standard chambers equipped according to your needs; call to action for quick connection with the ACS staff, which can provided support to customers for complex choices that require a customized response and special projects; and a section dedicated to the services offered in each country. 
Click here to contact our branch in India.