Large ACS thermal shock test chamber for GESTLabs laboratory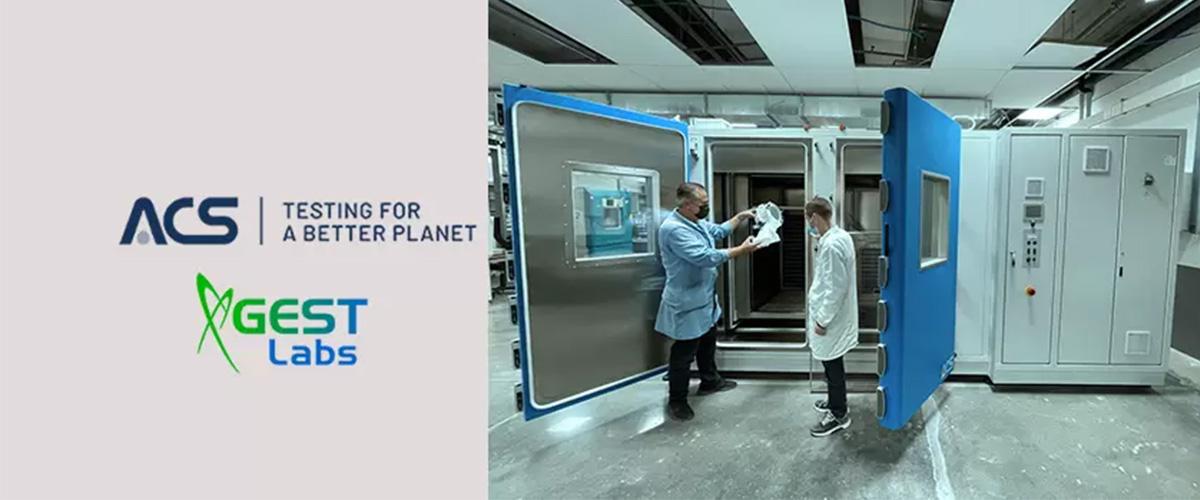 "A new CST1000/2T chamber has been introduced to perform thermal shock tests on electronic components and products for high tech industries, such as automotive, aerospace and industrial machinery."
The CST1000/2T chamber is an important addition for GESTLabs to their Environmental Tests Department (Environmental & Reliability Stress Area), which is also equipped with ACS chambers of different types.
This chamber will perform rapid temperature variation tests according to the CEI EN 60068-2-14 Na standard and the like.
"The decision to purchase this model was determined by the desire to respond to market demands related to products of increasingly important dimensions, which cannot be managed through standard chambers. A further advantage lies in being able to test a large number of samples at the same time, significantly reducing testing times and related costs. To meet this requirement, the new chamber has a horizontal movement mechanism and not a vertical one." says Luca Agostoni, the company's Business Development Manager.
GESTLabs is a
• Materials Science Laboratory
• Environmental Tests Laboratory
• Professional training center
• Electronic Design House
Thanks to its 30 years of experience and to our equipment, GestLabs identifies the causes of product defectiveness to correct the phases of the production process responsible for the failure. This activity allows its customers to reduce the risk of releasing products not conform to market expectations or standards. Among them, nationally and internationally renowned companies in the Aerospace, Automotive, Home Appliances, Electronics, Power&Automation, Medical and TelCo sectors
On the 1st of August 2021 the operational headquarters were moved to Via Piave 6, Lomagna (LC) in a new larger building – 3,600 square meters in total, of which 3,000 dedicated to to Testing, Analysis and development of new machinery - which will allow GESTLabs to raise the level of service offered to customers and to satisfy an ever increasing demand in the R&D and Quality sector.
More information in the article published on our blog.