ACS: a reliable partner who knows how to convince Johnson Electric about product testing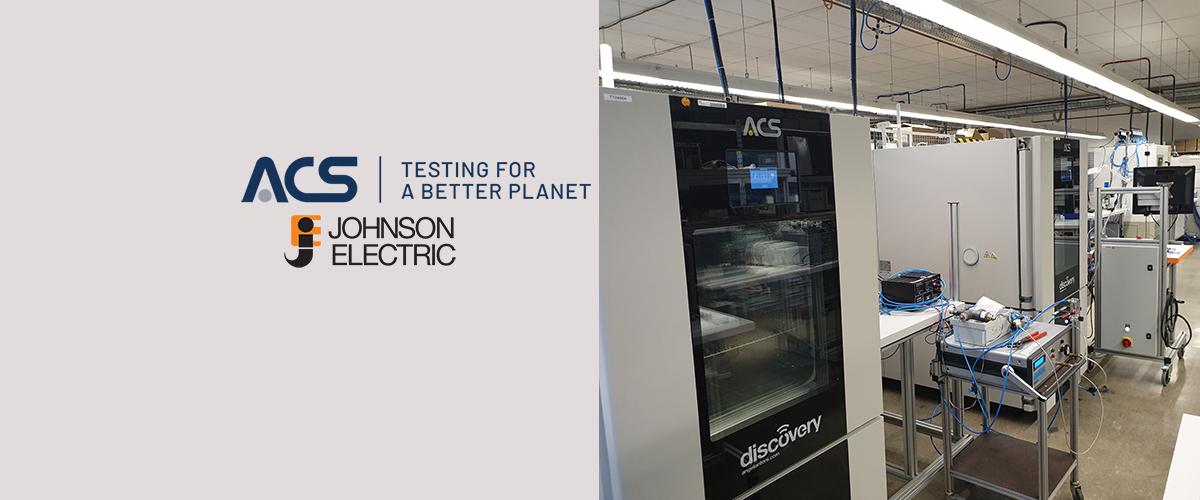 Discovery My test chambers sustainability features and Easy Integration S/W Tools among the key factors influencing Johnson Electric choice for the right partner to deliver the best quality test results and products to their customers.
The international Johnson Electric Group, based in Hong Kong, employs more than 38,000 people in 23 countries and is one of the world's leading suppliers of innovative drive applications, motors, actuators, solenoids, switches and control systems for the automotive, industrial and medical technology segments.
As part of the gradual modernization of their internal test laboratory at the Dresden site in Germany, Johnson decided to supply it with ACS climatic and temperature test chambers Their development center accompanies customers over the entire product life cycle, from the idea through the development of a new product to mature mass production. Environmental simulations, component conditioning, development-accompanying performance tests in functional limit areas as well as standard-compliant requalification and release tests are part of everyday work.
Being specimens and test setups rather compact, they needed temperature and climatic chambers with test room volumes of 340 and 600 liters. The energy-optimized devices of the ACS Discovery My series were the first winning point: among other things, they set the right trend towards sustainability through the speed control of the compressors and condenser fan as well as the integrated cold sink.
Another big advantage was MyKratos™, the ACS management & control software. Since a large part of Johnson's application tests proceeds fully automatically via specially developed test bench programs (Embarcadero Delphi, LabView and Python), the well-described serial communication protocol is essential in addition to the system parameterization of chambers via MyKratos™. Furthermore, for a user-optimized test scenario, the firmware of the systems was adapted and optimized by the ACS service and technical team with regard to the restart limits.
Johnson Electric's primary goal is to deliver products that their customers need and that must delight their end users. To secure this goal, the testing technology and involved partners are fundamental building blocks.