Climatic Test
Thermostatic Test
Automotive industry
Modular walk-in chambers
ACS Prefabricated Modular Chambers combine the guarantee of reliable and reproducible tests with the advantage of an easily configurable product, quick to assemble and easy to renew in case of future needs not considered at the time of purchase. The project is based on the four standard elements of a prefabricated chamber to be composed and coupled to create the most suitable configuration for the customer's needs:
Machine group
Air treatment units
User Interface
Panel structure
These chambers can be supplied with the new ecological refrigerant gas R472B, having a GWP of 526. Click on the logo for further information.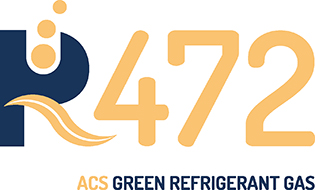 The line of ACS modular chambers includes 4 models according to the useful capacity:
Compact (10 m3), Medium (16 m3), Large (30 m3) and Extra Large (40 m3).
Each of these models is available in 6 versions according to the size of the machine group, with the exception of the Compact which is available only in 4 versions.
BENEFITS
Reduction of delivery time
Ecological refrigerant gas in line with European Regulation 517/2014
Easy assembly on site
Easy disassembly, relocation and assembly of the equipment, if necessary
Possibility to improve or renovate existing structures using plant / air treatment system / user interface without requiring a particular reconstruction work
Single door
Stainless steel floor with non-slip system
Mechanical closure
Digital thermostat with independent sensor
Ethernet and USB port
Download the catalogue to see the full standard configuration.
Heated inspection window
Double door
Notched porthole
Remote air-cooled condenser
UPS for the PLC
New R472B refrigerant gas
MyAngel24™: the Interactive Support System
Download the catalogue to see the complete list of accessories.
The MyKratos™ management software is embedded in the machine in built-in and completely dedicated hardware, which allows the control and management of the chamber functions. No installation is required, and it can be accessed from a PC via web browser or via the free app developed for tablets and smartphones. MyKratos™ allows multiuser and multilevel connections, even from different devices.


Useful capacity (m3)


External dimensions approx. (mm)





Width

Depth

Height

Compact
10

2360

2060

2800
Medium

16

2360

3240

2800
Large

30

3540

3880

2800
Extra Large

40

3540

5060

2800
Related products
Customized photovoltaic module test chambers

Solar panels are among the most used tools to "capture" solar energy and are therefore at the center of severe tests to study wear and aging. In addition to the standard line, ACS is able...

Airbag test chambers

ACS chambers for testing airbag systems are designed to perform the standard tests required by the main regulations. Using high speed cameras, it is possible to record every moment of the...

Climatic Dyno chambers

This type of chamber makes it possible to test the efficiency of the engine compartment under climatic stress during the typical working cycles of a vehicle according to international aut...
Contact us
Office No. 9A, 3rd Floor, Tower B, Stellar IT Park, C-25, Sector 62, Noida - 201309 Uttar Pradesh

Tel +91 120 4230 043