MERLO chooses ACS for cutting-edge "made in Italy" solutions with the highest safety standards and respect for the environment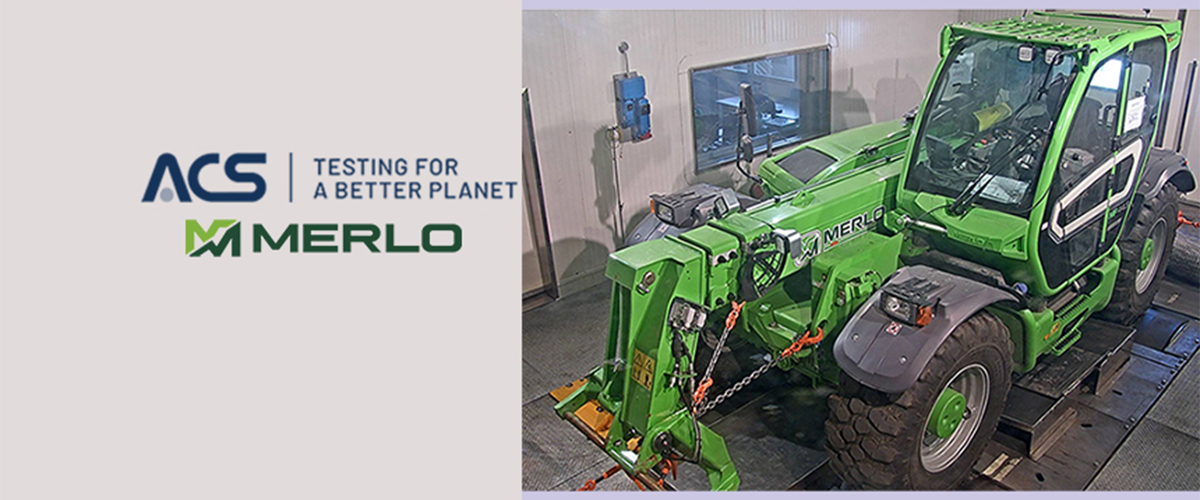 MERLO's choice to work with ACS stems from the sharing of similar corporate values and vision: both groups were founded in Italy and make innovation and excellence their guiding values.
"Today Merlo and ACS are brands found and recognized all over the world as technological leaders in their field," says Merlo, "and it is important for us that our country's manufacturers of excellence 'team up' to reinforce the value of Italian-made products in the world. The decision to use an ACS climatic chamber for roller bench tests arises from the need to respond to the demands of our customers, who operate all over the world."
Merlo machines are used in a widely varying range of climatic conditions, including areas characterized by extreme cold climates, such as northern Europe and Canada, and others by hot climates, such as South America and Africa. To guarantee reliability and performance in such different - and at times extreme - conditions, the customer decided to use a climatic chamber for its own internal laboratory.
This has allowed it to carry out rigorous, demanding tests throughout the year, further raising the quality standards of its products, and to work entirely independently, organizing its testing activities according to its needs and optimizing internal flows.
The MERLO product portfolio consists of a complete range of both stabilized and rotating telehandlers, self-loading concrete mixers and multipurpose tracked carriers that are used in various fields such as agriculture, construction/industry, and various types of special vehicles. They have undergone continuous innovative improvements, from a mechanical, functional and handling and control perspective.
All Merlo products are characterized by innovation, technology and reliability, which have always been distinctive features of the Merlo SpA company. This solid family business was founded in 1911 as an iron workshop, which grew into today's Merlo Group, present worldwide with six branches in France, Germany, England, Spain, Poland and Australia, a distribution network of over 50 importers and 600 dealers, offering widespread coverage for sales, assistance and spare parts.