TECNOTTICA CONSONNI uses an ACS chamber for its quality control tests of Optical Components and Coating in Aerospace applications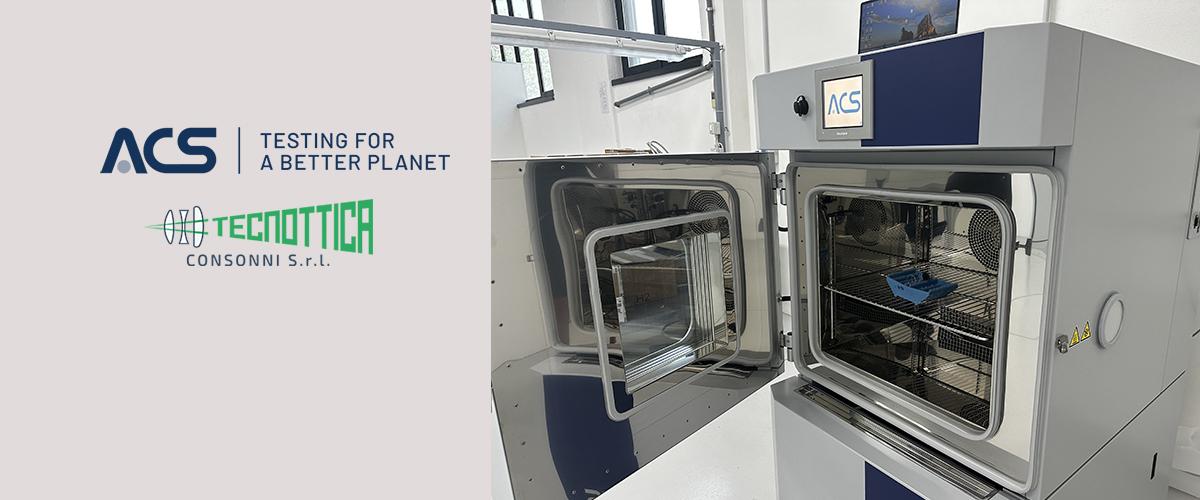 The DY110 C chamber allows to test the Surface Treatment, its characteristics and its behaviour during use, to verify its resistance to stress factors such as extreme variations in Temperature and Humidity.
Simulated environmental tests are fundamental to produce Optical Components and Coatings for Aerospace applications, and in all industrial sectors where Optics are subjected to extreme climatic conditions.


Environmental testing allows us to verify that optics, subjected to severe stress factors such as climate change, solar radiation and high humidity are not damaged during the space mission. 
"The DY110 C Climate Chamber is installed at our highly specialised Coating Plant, which in less than a year since its inauguration has already allowed us to produce some types of Optical Coating, Space Application Optics in-house and finalise production more promptly. The new DY110 C will allow us to further reduce production times, maintain the high quality that distinguishes us, and improve the production of Coating for the Aerospace sector", said Andrea Mattioli, frome the Sales Area of the Coating Department.
Tecnottica Consonni, based in Calco (Lc), a few kilometres from Milan, has been operating since 1957. It specialises in the manufacture of optical parts and components (in glass and plastic), in optical processing for third parties, and in the design and development of complete optical systems.
The company has at its disposal the most advanced technologies applied to the optics sector: by traditional machinery up to the most modern CNC centres for computerised precision machining, it can satisfy the most varied requests and requirements depending on the tolerances and qualities customers wish to obtain.
The markets served, besides Aerospace and Industrial Optics, are Automotive, Biomedical, Optoelectronics and Lighting.