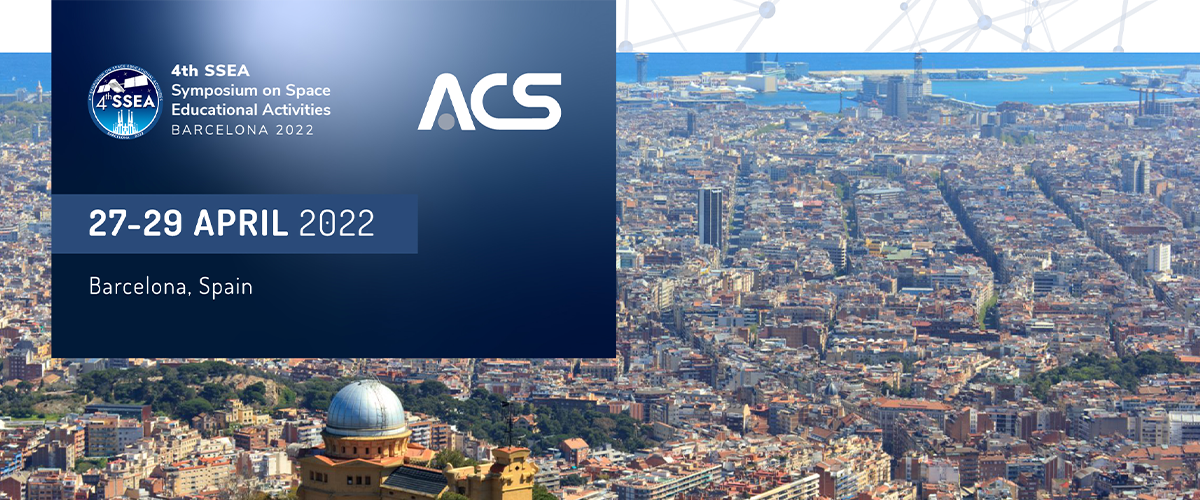 4th Simposium on Space Educational Activities SSEA | 27-29/04/2022 Barcellona
ACS is proud to Sponsor this educational event , about Educational Activities related to Space, organised by the European Space Agency's Education Office after successful past events in Padova (2015), Budapest (2018), and Leicester (2019).
The local organisation team is led by the Universitat Politècnica de Catalunya · BarcelonaTech, with the close collaboration of the Institut d'Estudis Espacials de Catalunya (IEEC) and the Institut de Ciències del Cosmos (ICC-UB).
One of the objective of the event is to elevate the understanding of academic, industrial and government institutions/organisations of the importance of hands-on activities and specialised training and learning opportunities in the preparation of the next generation of space scientists and engineers.
The Symposium will also be an important networking point for students, educational and research institutions, and space companies offering opportunities to the next generation of space scientists and engineers.
We are sure that it will be a cultural enrichment for our company, which sets itself as a point of reference in the field of testing technology for the aerospace sector at an international level.
The ACS brand has acquired a strong leadership position after the first space simulator in 1988, and Angelantoni Test Technologies is now a partner for the most important Space Research Centers and Industries testing satellites, subsystems, and components. ACS is proud to have contributed to the strategic projects of worldwide Space Agencies and Companies such as RAL in the UK, Thales AleniaSpace, Leonardo, CIRA, Argotec in Italy and Thales Alenia Space in France, ESA and TNO in the Netherlands , ASTROCAST in Switzerland, INTA in Spain, ISRO in India, KARI in Korea, ANGKASA in Malaysia and CONAE in Argentina. Many of these projects concern sustainable exploration missions, experimenting new technologies and observation from space to develop environmentally friendly strategies in order to safeguard our planet.
For more info about our stand at the Venue please visit this page of the event website.
Download
Download the insights related to the article.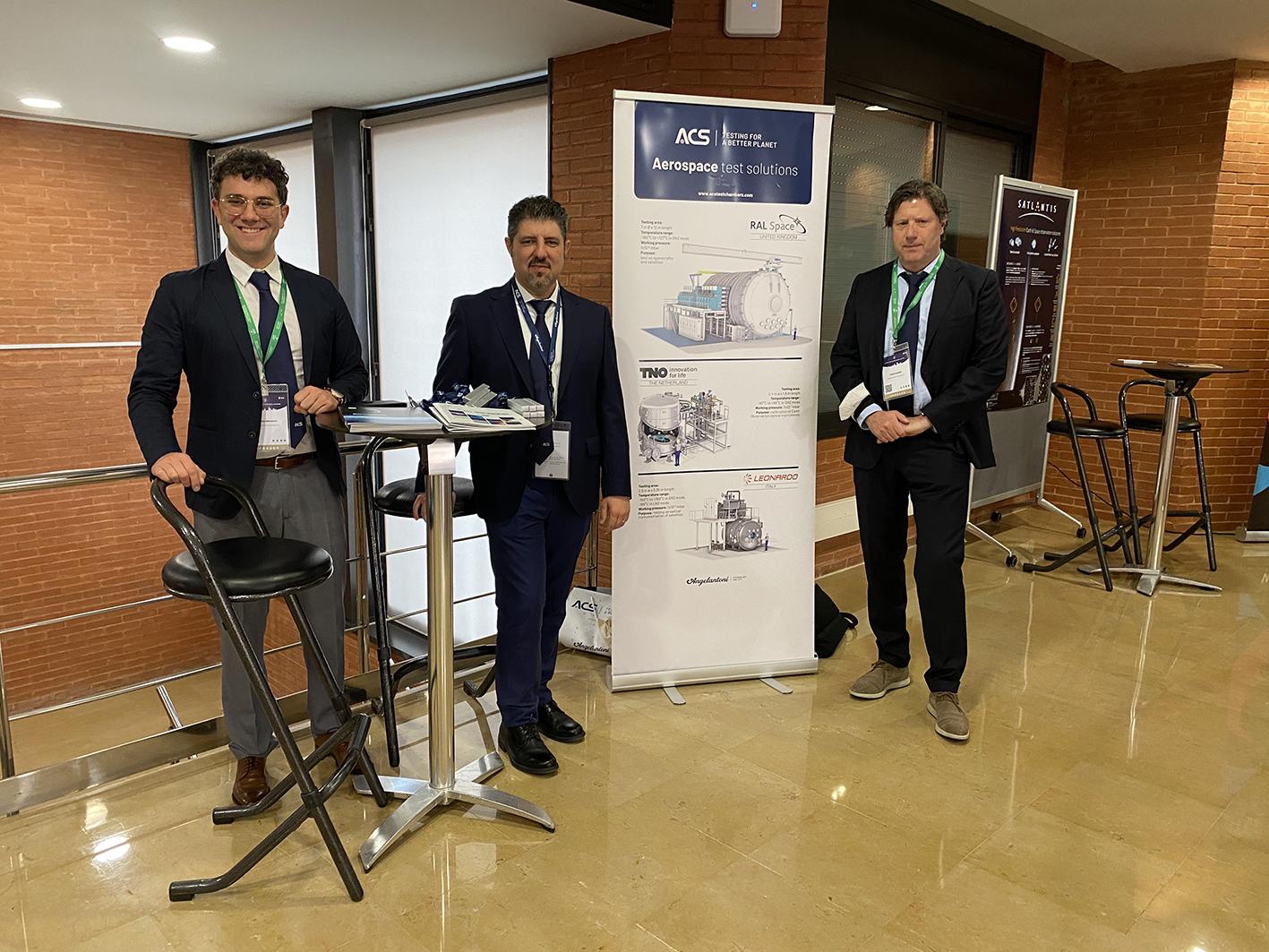 Contact us to request information
You can contact us via the form below.