Climatic Test
Test Stress Screening
Thermostatic Test
Electronics industry
ESS Test
Discovery My Climatic Chambers for stress screening
The Discovery My Chamber "ES" series provides greater performance than the basic version, while maintaining the same overall dimensions for the same volumes. It was designed for "overall quality" tests that require a rate of temperature change of 5K/min or generally for tests on elements that require great reliability.
These chambers can be supplied with the new ecological refrigerant gas R472B, having a GWP of 526. Click on the logo for further information.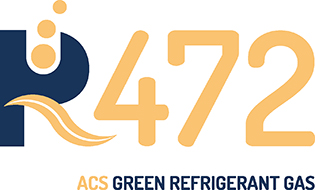 The range of the ACS "ES" series Climatic and Thermostatic Chambers allows you to control the temperature and humidity inside the test compartment, in a range from -70°C to +180°C (temperature) and from 10% to 98% (relative humidity), with a rate of temperature change of at least 5K/min.
BENEFITS
The compact body in RAL 7044 grey provides excellent corrosion protection with a powder coated finish
The electromagnetic door lock provides maximum operator safety
Ecological refrigerant gas in line with the European Regulation 517/2014
10" touchscreen panel with an intuitive, user-friendly interface
New software that allows remote control of all chamber functions
Automatic reporting, self-diagnosis, preventive maintenance
Inspection window
Ecological refrigerant gas in line with the European Regulation 517/2014
Internal light
Wheels and feet
Download the catalogue to see the full standard configuration.
Additional portholes
UPS for the PLC
Stainless steel internal shelves 
Notched porthole 
Electric power shut off to specimen during alarms 
New R472B refrigerant gas
MyAngel24™: the Interactive Support System



Download the catalogue to see the complete list of accessories.
The MyKratos™ management software is embedded in the machine in built-in and completely dedicated hardware, which allows the control and management of the chamber functions. No installation is required, and it can be accessed from a PC via web browser or via the free app developed for tablets and smartphones. MyKratos™ allows multiuser and multilevel connections, even from different devices.
CLIMATIC AND THERMOSTATIC MODELS


T -40/+180°C

DM340 (T) ES
DM600 (T) ES
DM1200 (T) ES

T -75/+180°C

DM340 C (T) ES
DM600 C (T) ES
DM1200 C (T) ES
Related products
Vibration test chambers

FVibration test chambers allow to subject the specimen to a combination of different tests, such as vibrations, temperature variations and climatic varia...

Discovery My Climatic Chambers

ACS Discovery My Climatic and Thermostatic chambers guarantee high performance, a generous standard configuration and many different accessories for adapting to all the requests of our customers.

Air to Air Thermal Shock Chambers

ACS offers a large range of air/air thermal shock chambers. The CST130/2T "spinner" model has been completely redesigned based on the Discovery My model and obtimized to improve performan...

Liquid to Liquid thermal shock chambers

For more severe thermal shock tests. The liquid used, whose physical state remains unchanged within the chamber temperature range, subjects the DUT (Device Under Test) to a strong shock t...
Contact us
Località Cimacolle 464 06056 Massa Martana (PG) Italy

Tel +39 07589551